Connect Health is the largest, independent provider of integrated community MSK (musculoskeletal) services (including orthopaedics, pain, IAPT and rheumatology) in the UK.
Objective
To "up the ante" in terms of external affairs and internal communications, with a particular focus on establishing and enhancing Connect's reputation in the market, to grow the business.
What we did
Clear understanding of market needs, strategy direction, established 5 new value propositions, built tools to evidence claims.
Outputs
Created and delivered marketing strategy covering partnerships, digital, stakeholder engagement, events, best practice case studies (video and written), international awards.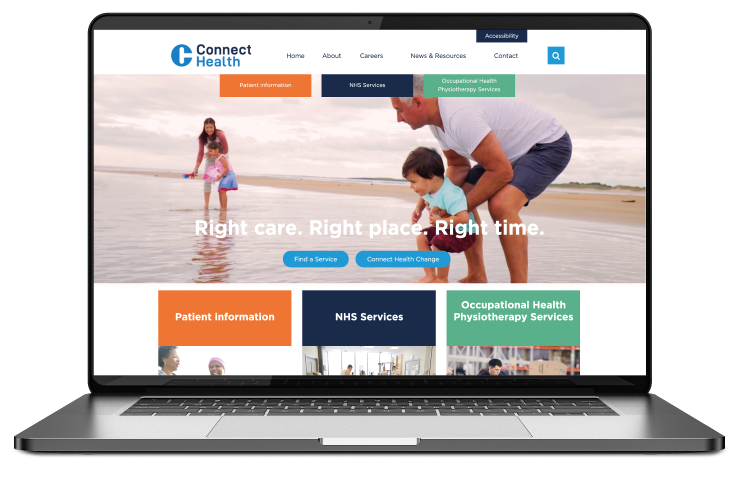 The business has grown by 30% from 2017 to 2019.
"Ali is one of a handful of professionals that I completely trust. Ali "gets" the journey immediately and her rate of progress and quality and quantity of output is of the highest standard.
Ali is comfortable once briefed, to crack on and deliver without the need for close supervision and is not afraid to challenge assumptions or plans in order to improve the outcome.
The development of our brand, website, internal and external communications and of high profile summits are among the many areas in which she has helped us on our exciting journey.
The impetus Ali has created has driven further success and business growth."
Jon Lowe, CEO