Dementia Friendly Technology Charter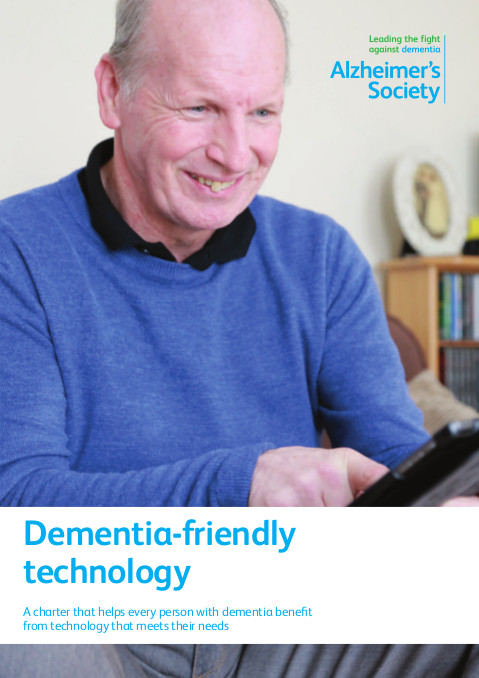 Alzheimer's Society alzheimers.org.uk/technologycharter
As chair of the task and finish group for dementia friendly technology, we produced a charter with two very important aims.
Enable every person with dementia to have the opportunity to benefit from technology appropriate to their needs.
To enable and encourage high level principals and best practice for those organisations providing services to people with dementia.